news + events
connecting beyond the bench
Upcoming Events
Past Events
BioLabs@NYULangone: "De-Risking Biotech: Aligning Corporate Structure with Business Strategy"
Can the choice of corporate structure make a difference in achieving your startup goals?
On December 7, at 5:00 p.m. ET, hear from unconventional founders Jen Horonjeff, CEO of public employee benefits cooperative Savvy Cooperative, and Ethan Perlstein, CEO of public benefit corporation Perlara, as they share their insights on building a successful bio company through thoughtful use of structure.
We dive into how corporate structure relates to your mission, customers, staff, and funds. Immediately following the Q&A portion of the panel, you'll have an opportunity to meet and talk with our speakers at virtual tables.
Register below for this installment of our series on De-Risking Biotech and feel free to share with anyone interested in connecting with the NYC Life Sciences Community!
Register Now
Panel Discussion — "A STEM Student's Guide to Venture Capital: Accessing Funding and Careers in VC"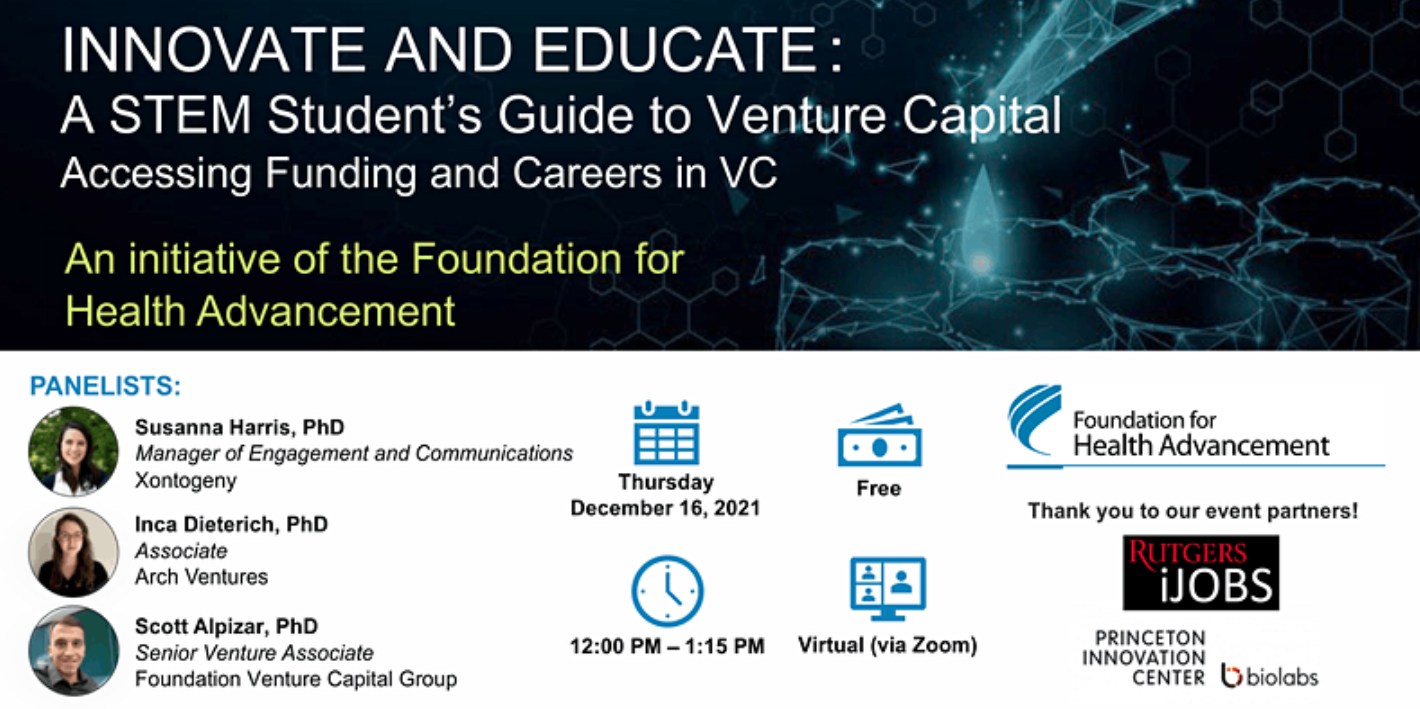 Join the Foundation for Health Advancement on Thursday, December 16 from 12–1:15 p.m. ET, for their next Innovate and Educate event. This event will not only expose STEM oriented graduate students and post-docs to the role venture capital may play in funding the inventions they are creating in their academic and research programs, but will also explain the types of jobs that may be available within the venture capital ecosystem for individuals that have a STEM background. The panel is made up of professionals that work in venture capital that also have PhDs in STEM oriented subjects. They will share their experiences in funding and supporting STEM oriented startup companies and share their experiences for how they navigated from PhD scientists to landing jobs in the venture capital industry.
While this program is oriented towards higher-education STEM students and post-docs, it is open to all students or individuals that may be interested in accessing venture capital or finding a job in venture capital.
Moderated by Mike Wiley, vice president, Foundation Venture Capital Group.
This free event will be held virtually via Zoom (link to be provided later to registrants).
Presented by the Foundation for Health Advancement, along with event partners Rutgers iJobs and Princeton Innovation Center BioLabs.
Register Now
News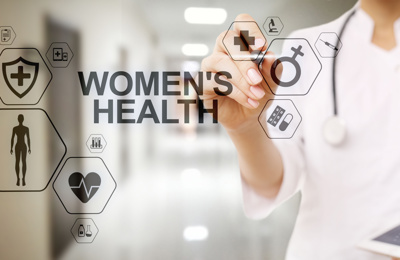 Posted 1 month ago
Catch up on the latest news from Princeton Innovation Center
...